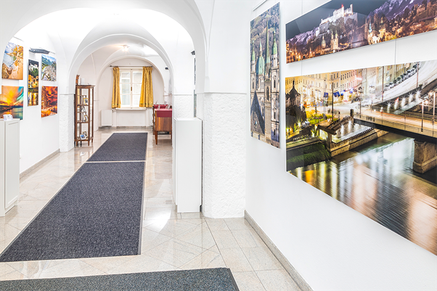 This year for the first time the Salzburg cultural scene gets a new event format: the "Gallery Days 2020". 
The intention: to present the qualitative density of art galleries and art spaces in Salzburg to a broad national and international audience.

I will also participate in this event with my photo art gallery STROB Galerie. Within the scope of this art event I will exhibit for the first time a series of pictures from my private collection in addition to my Salzburg artworks presented all year long.
One thing in advance: one of the declared aims of the organizers is to create spaces in which a lively exchange on topics on which conflicting opinions meet is made possible.
I am sure that I will be able to fulfil this aim with my private exhibition for some of the visitors. It will become quite exciting!
Save the date: 08.05.2020, 10:30
More information about the exhibition will follow soon.
Salzburg Gallery Days 2020, 07.05 - 09.05.2020